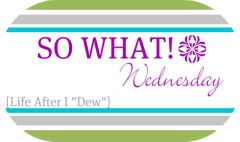 So What if:
I have a love hate relationship with running... I hate the act, love the results
I have spent $1300 on new phones for my boss in the last 2 weeks... I'm hoping to return $600 worth at least.
Our dogs are never going to get along.
Daisy woke us up at 3AM puking up dog toy
I am in denial that tomorrow I will wake up and run 13.1 miles.... no.big.deal.
That's all for today folks!
Have a very Happy Thanksgiving!!!!
Love,
Susie Q