Happy Halloween Weekend Friends!!
What are you looking forward to??
I'll be running 10 miles BEFORE I go get some sweet peeps married.
Hubby's running his first Marathon on Sunday.
My Grandparents are in town.
It's ALMOST the same exact pose... so stinking cute! I love them!
All these things make for a fun filled weekend! I can't wait to tell you all about it next week!!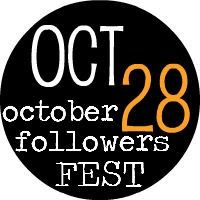 If you're joining from the Follower Fest please leave a comment! I'd love to Meet you and follow you too!
Love,
Susie Q